In my career I know that it is not unusual for women to shy away prints and patterns. The more color the more pattern the scary it is to try. Some people hesitate wearing prints because it seems difficult or mysterious. Yet wearing them can be so pleasing to you. Let me answer a few questions about prints so you can start wearing them with confidence.
Can petites wear large patterns?
Traditionally it's been said that petite women should wear small prints. I disagree with that. Clothing always has to be in the right proportion but within that proportion can exist a patterned skirt or top that is larger scale if the woman has large-scale features (eyes, nose, mouth), a booming personality, or is a rule-breaker by nature.
Is there a bold print for everyone?
Not necessarily. However, I have had clients who never thought they could wear a bold print and then when I had them try some on, they absolutely fell in love with the look. So be adventurous. You may think you know what will work best but prepare to be surprised.
How do I wear two different stripes in the same outfit?
As an example, consider wearing a stripe combo this way: Pair a narrow blue striped oxford shirt with a wide-leg waist pant in large navy and powder blue stripes.The scales of the stripes are different in each. That difference is what makes mixing stripes successful.
How do I choose the right leopard print?
Start with the color. You may already know whether it's more flattering for you to wear cool colors or warm colors. With that knowledge as your guide, look for a leopard print that follows that same formula. A leopard print could be in shades of gray and black, which would be great for someone with cooler coloring. A leopard print in camel and chocolate brown would better serve someone with warm coloring.
Can I mix a floral print with a plaid? 
Yes, but be sure they share one color in common. When both prints share a shade of blue, that blue is the glue that makes them pair well together. Perhaps there's a yellow green in a floral print and a darker yellow-green in a plaid. Even though the yellow-greens aren't matching, it's close enough to make it work.
Why bother mixing prints and patterns?
It's a way to really own your look. You won't find anyone looking like you. Also, it's a way to be artistic without paints, canvases, and sketches! You've taken the artistry provided by the creators of these patterns to the next level where you then create your own individual art through the magic of your combinations.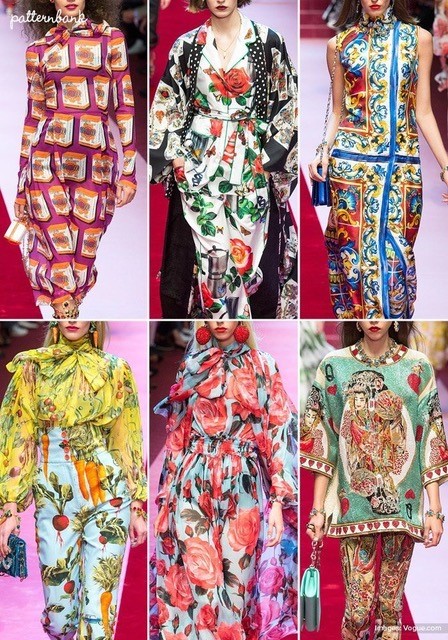 I highly encourage you to make friends with prints and patterns this season.  My client Pam Banks looks wonderful in her patterned dress.  Prints and patterns really can bring you so much joy. I'd love to help you collect a handful of prints that truly work for you. I'm just a phone call away!
Do You have a Ruffle skirt hanging all the way back in your closet? It is time to REPURPOSE and have fun wearing it this spring.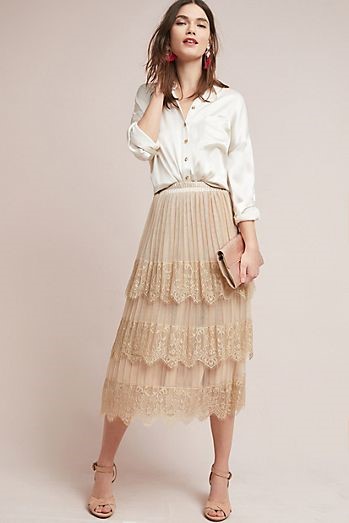 Spring Fashion on the runway brought numerous feminine shapes and designs. When wearing a ruffle skirt choose something simple on top. Let the skirt make the statement. This season you can choose any length from mini to ankle. You are the artist of your creation.
I also wanted to use this occasion to wish everyone a Happy Valentine's Day!!  I have my Husband  two beautiful granddaughters, and my son to send my love to.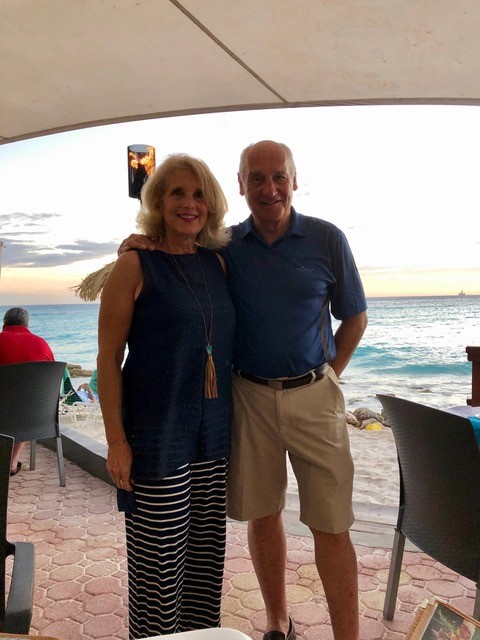 Wishing you a fabulous heart happy and heart healthy February!
Pam