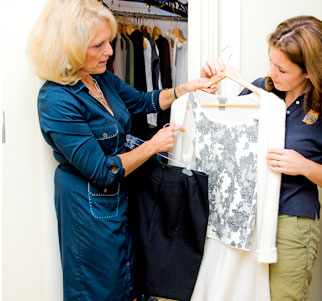 Have Fun In Your Closet Package
Learn about your personal style and find hidden treasures in your closet.
Are you a woman in transition?  Change in your life often means change in your wardrobe.
I am a personal stylist and can help you look and feel your best, especially if you are:
New to the dating world
Starting on a new career or returning to work
Hitting an age milestone
Trying to manage business casual
After a weight loss or weight gain
Downsizing – what to keep?  How to de-clutter and still look stylish
Looking for an image stylist to help you look your best!
Call me today for a FREE Phone Image Stylist Consultation at 203.798.0718
Pam is available for in-person wardrobe and style consultations in Connecticut, New York and Southern Florida.  To learn more about the services available in Southern Florida click here.