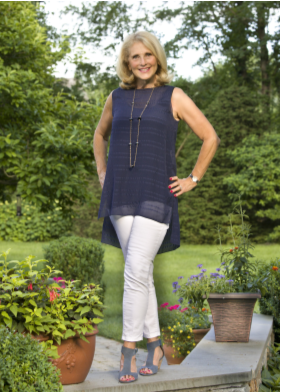 It's time to transition your wardrobe to spring!
We all know not to believe every weather report we hear. The running joke is that weather experts get it right about 50% of the time. In any case, I want you to feel prepared 100% of the time for whatever the day brings. Even though the calendar and the stores say it's spring, you may not be enjoying spring-like conditions for a while. Or, one day it feels likes spring and the next day the winds are blowing and you're pulling your collar up to guard the chill.
So below is a step-by-step guide to help you move your wardrobe toward spring even if there's more winter weather ahead.
Step 1:  Ease Into It!
Look in your closet and pull out anything that looks too wintry. The easy pieces to spot are fur-trimmed items in dark colors, thick tweed jackets or pants, and anything thick like wide wale corduroys, heavy wool pants, bulky cable knit wool turtleneck sweaters. Put them away for next year.
Be sure you have your woolens cleaned first. One little splatter of juice that goes uncleaned could invite a moth infestation. Pack them in cedar or sachets with herbs to keep them safe over the next few months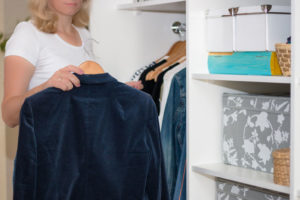 Step 2: Minimize the Darkness
Escape the winter doldrums by changing your color palette.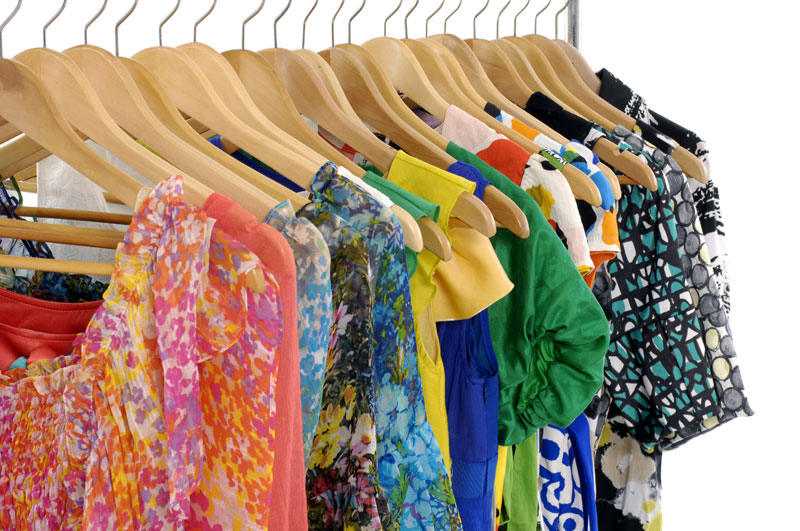 Take out all the dark colors that seem gloomy to you right now. Place them on your bed and now look into your closet again. Are there enough lighter or brighter colors in warm pieces that will get you through the next month? If not, put back a few dark pieces, ones that are neutral and less season-specific like a cashmere sweater you could wear in May if you need to.
Step 3:  Lean on Your Layering Pieces
Even though there still may be a cold snap or two, respond with multiple layers like flat knits, quilted vests, and scarves. Pull out your cotton or silk scarves and start wearing them in place of your wool ones.
Some other wardrobe tricks include wearing a buttoned up cardigan over your blouse and under your blazer. If it starts to warm up in the day, remove the cardigan or the blazer. You'll still look dressed for the day.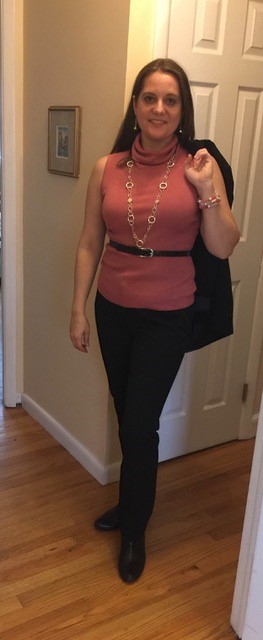 Wear a V-neck sweater over your dress so it looks like you're wearing a skirt and a sweater. Add a silk twill scarf at the neck. If you get warm during the day, remove the sweater and the scarf and you're back to wearing the dress by itself.
Or wear a button down shirt over your top.  It can be unbuttoned or even removed if the temperature climbs.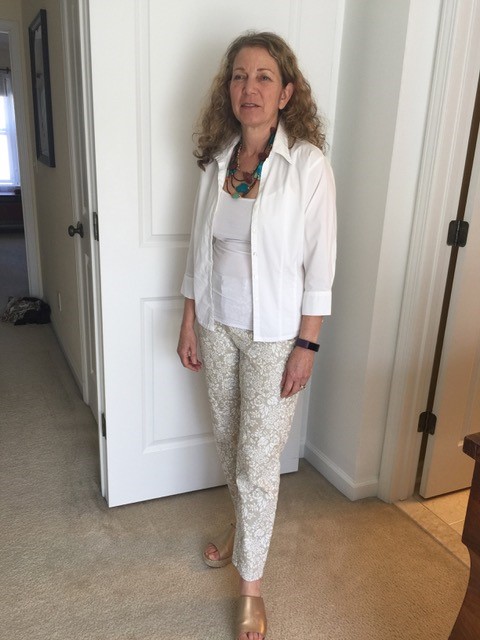 When possible start using your trench coat with the quilted lining instead of your heavy wool coats. Take the lining out when it warms up.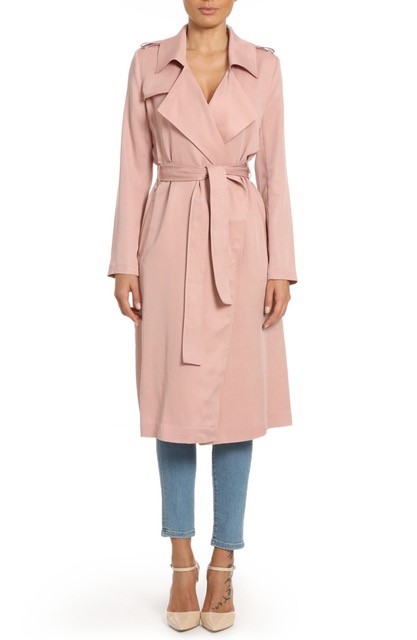 Step 4:  Break into Your Spring Stash
Pull out any long-sleeved cotton or silk knit tops. Start using these under cardigans or swing jackets. While you're at it, bring out a couple of spring dresses that you can pair a sweater. Or wear lighter shades of denim like rolled up jeans and ankle boots.
Your jean jackets can be worn over maxi skirts or dresses.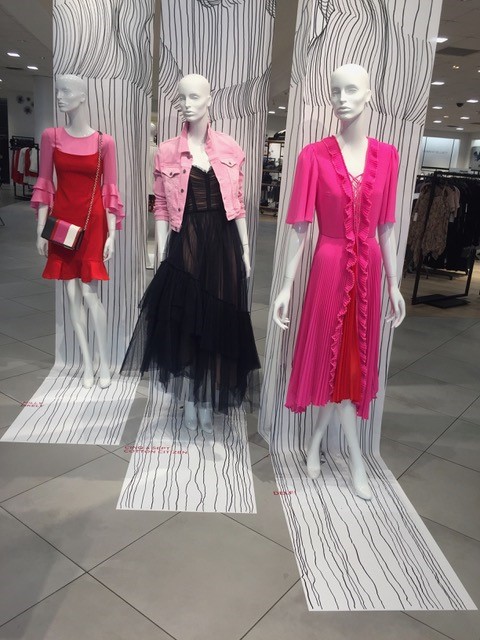 Step 5:  Contact Me!
If you're sick of what you've been wearing for the last few months, it may be difficult to make decisions on your own or strategize your way into spring/summer but there is hope.
I'm here to help make those decisions with you and set you up for a wardrobe you're happy with right now. Shoot me an email and we'll get started.
Happy Mother's Day to all the mother's out there!
Wishing you all a day of flowers and fun filled family time!