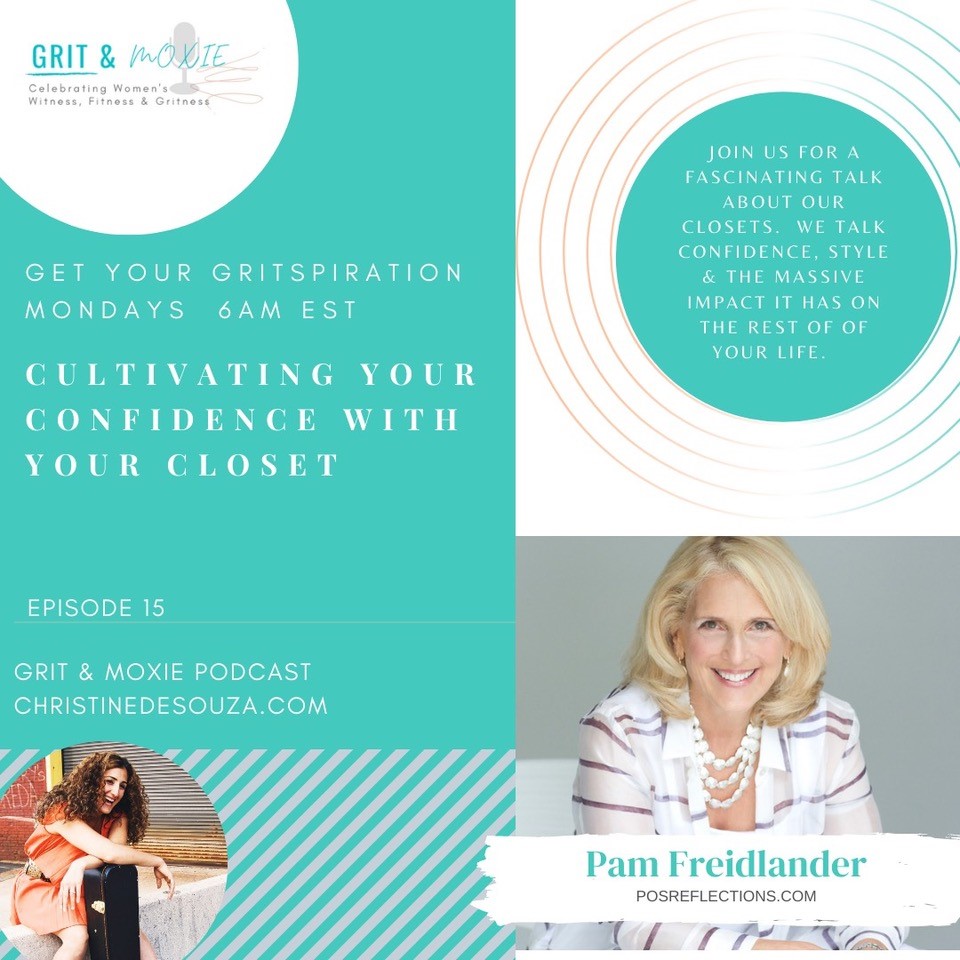 𝑫𝒐 𝒚𝒐𝒖 𝒂𝒍𝒘𝒂𝒚𝒔 𝒘𝒆𝒂𝒓 𝒃𝒍𝒂𝒄𝒌?
𝑹𝒖𝒏 𝒇𝒓𝒐𝒎 𝒄𝒂𝒎𝒆𝒓𝒂𝒔?
𝑫𝒓𝒆𝒔𝒔 𝒇𝒓𝒐𝒎 2 𝒔𝒊𝒛𝒆𝒔 𝒂𝒈𝒐?
Join us for a fascinating talk about our closets.  We talk confidence, style & the massive impact it has on the rest of of your life.
You will learn
Getting dressed is all about feeling confident when looking in the Mirror and walking out the door.
What does it really mean to dress your age?
Polished and Put Together for your Personal and Professional life
⠀
Are you a Positive Reflection Type of Women?
💎She is a women in Transition…Age, Job, Baby, Weight, Widow Divorce.
💎She finds it frustrating to shop..and therefor hates to shop.
💎She does not have a sense of style for herself.
💎She would like to use accessories but finds it awkward.
💎She has not gone through her closet for 10-15 years.
💎She is afraid to part with clothing…
💎She finds it hard to wear color.
💎Her Husband or significent other feels she needs a change or a lift…
💎She is a women in a Fashion Rut, Want's to change, but doesn't know
⠀
𝑳𝒊𝒔𝒕𝒆𝒏 𝒕𝒐 𝒕𝒉𝒆 𝒑𝒐𝒅𝒄𝒂𝒔𝒕 𝒉𝒆𝒓𝒆 𝒂𝒏𝒅 𝒕𝒉𝒆𝒏 𝒍𝒆𝒂𝒗𝒆 𝒂 𝒓𝒆𝒗𝒊𝒆𝒘!
⠀https://anchor.fm/gritandmoxie/episodes/Confidence-and-Your-Closet-with-Pam-Freidlander-eppl44